Copper and his young owner, Brooke spent a couple days with us last week to give her parents a break from the rambunctious 16 week old golden puppy. Eclipse and Copper had a great time and by the time Copper returned home everyone had a renewed desire to work with the puppy and I gave them some ideas on how to work on threshold respect with him and expend his energy through mental exercise and I let them borrow some of my dog behaviour/training books. Copper is going to turn out to be an amazing dog, I just hope they put up with him during this difficult stretch and use the tools I've provided them and keep him around to see how amazing he will be! They have used my ideas so far and have borrowed Eclipse a couple times to let the goldens expend their energy just romping in their backyard. That works well, as it's extremely helpful to Eclipse as well! The hard thing is Brooke goes in for surgery this coming weekend and Copper won't be allowed to be too close to her for the next 3-4 months due to infection. This means not only will it be extremely difficult to ensure a close bond between the two of them but it also means the rest of the family will have to step up and maintain his training and advance it and he'll likely be spending a good amount of time at my house. We'll make it work though, I'm determined to do everything in my power to ensure this puppy stays with his family as I know if they give up on him in 2 months they'll just get another puppy and start all over. Even if it means that we have to have Copper at our house every day for the 3-4 months, we'll make it work....
Eclipse was trying desperately to sit on Copper's head! It was one of the funniest things I've ever seen him do!
Viscious Goldens!
Breather needed!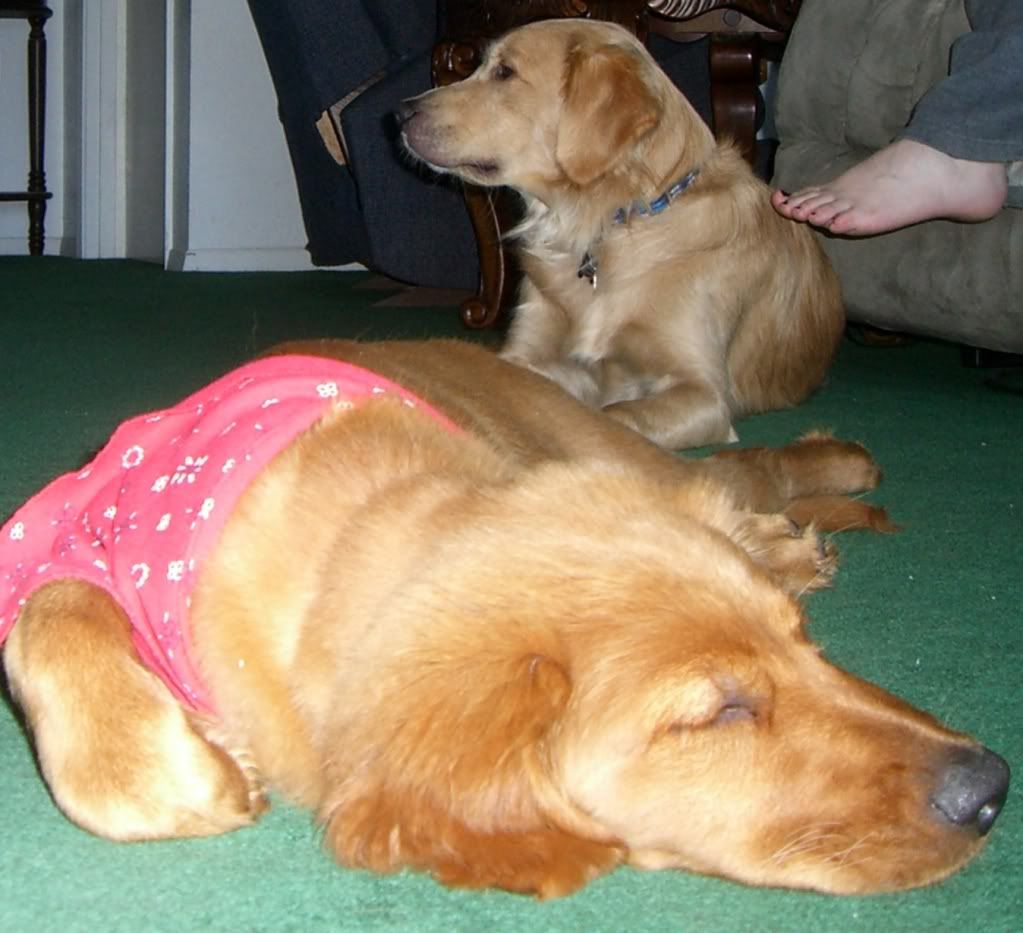 After only a few hours of constant play they decided they could rest for a bit. Eclipse obviously chose his typical spot at my feet!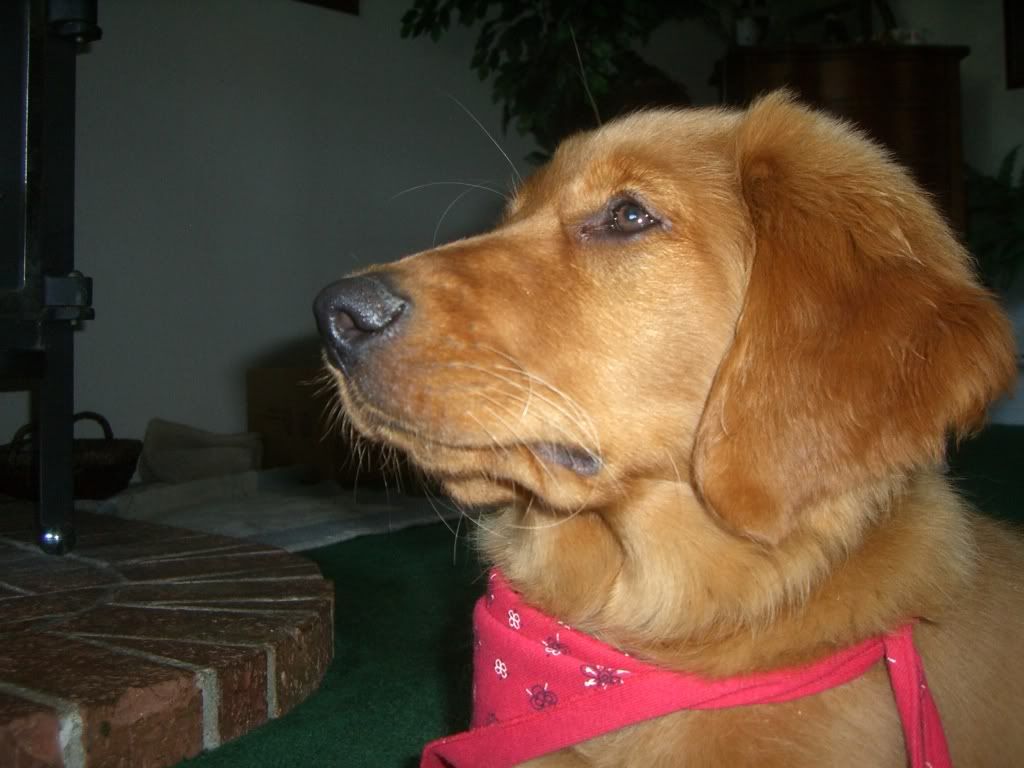 Copper's growing up to be absolutely gorgeous! I kind of wish he were my pup... but it's nice to be involved with a pup even though he doesn't live with us!
He's even great with the kids even though he's never been around them before
Just so you don't think Eclipse is the dominant one at all, Copper certainly asserts his dominance in very obvious ways.